Anniya wins the "Design your own board game" contest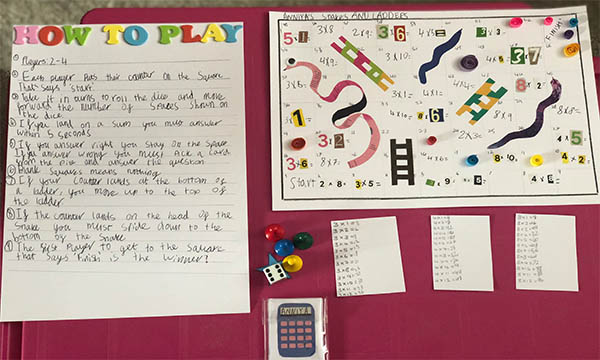 Anniya, a Year 3 pupil at Woodpecker Hall Academy, has won the Trust's competition to design a board game with a clever take on Snakes & Ladders. She beat entries from 4 other primary schools and our secondary academy. 

Anniya's game involves rolling a dice to move across the board to reach the finish line by trying to correctly answer questions on times tables.
Congratulations to Anniya for creating a great board game! She wins her choice of a £30 Amazon voucher. 
Well done and thank you to everyone who entered the competition. We had lots of brilliant ideas for new board games.