Writing a book review: Get your child to review their book!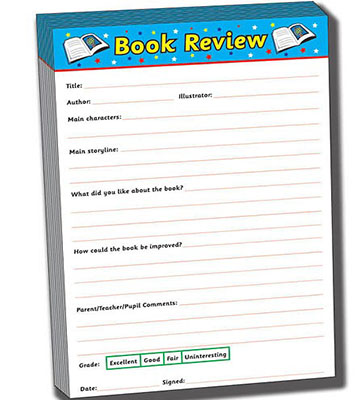 Has your child finished reading a book recently? Why not ask them to review it once they have completed it. 
Children should write a short review and include what they liked or disliked about the book. 
In the review, children must also state how the book could be improved, provide their overall thoughts, a score out of 10 and if they would recommend it. 
This is a great task to help pupils develop their writing skills and we will also be publishing the best ones across our social media. 
#ReadAloud #15minutes #EveryChild #EveryDay