Pupils show appreciation for NHS and key workers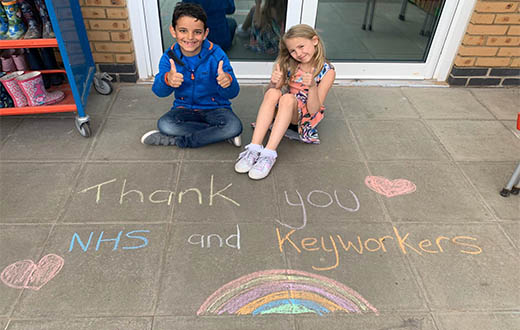 Two proud pupils showed their gratitude and appreciation for our health service and key workers at the weekend with a colourful piece of artwork. 

Perhaps one of the positives to come out of the coronavirus crisis is children having a real understanding of the importance of our health service and also of the value of the many different types of key workers in this country. 

We are proud of our children for acknowledging and supporting our health service and key workers, such as their teachers, during these unprecedented times.