A fantastic Science week at CHAT Academies!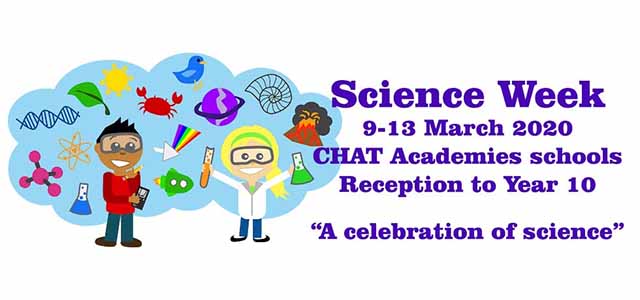 From Monday 9th March – Friday 13th March over 2000 students across the trust participated in science week. 
Each child had the opportunity to participate in a range of scientific experiments throughout the week. Every year group from our schools had their own designated topic for science week. 
Topics included; Year 1 (Good health and well-being), year 2 (Zero hunger and no poverty) ,year 3 (Clean water and sanitation), year 4 (Responsible consumption and production), year 5 (Affordable and clean energy), Year 6 (Climate action). 
Secondary students focused on year 7 (Recyclable craft products), year 8 (Sustainable fashion), year 9 (Timothy Peake/ Hovercraft),  year 10 (Posters and information - our diverse planet). 
Overall, it was a hugely successful week. Children and students thoroughly enjoyed the practical elements of the activities. Below is a selection of photos from the brilliant science week at CHAT academies!  To view just click the link. https://500px.com/chatacademies/galleries/science-week