Mayor invites our headteacher for tea in her parlour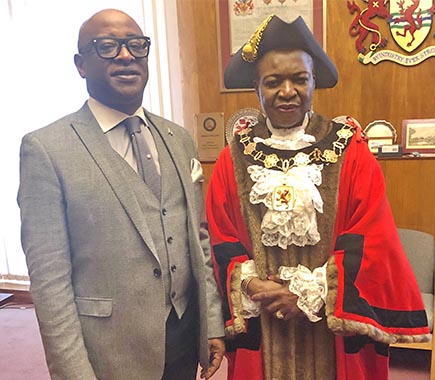 Headteacher, Arthur Barzey, had a very important appointment last week: tea with the Mayor in her parlour.
Cllr Kate Anolue wanted to find out more about Heron Hall Academy, a school with a fast growing reputation under his headship.
She was so impressed she accepted an invitation to visit the school soon to see for herself.