World Book Day at Heron Hall Academy!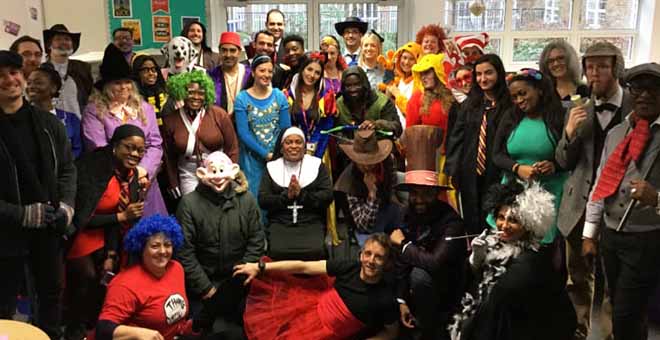 On Thursday 5th March Heron Hall Academy celebrated World Book Day.
It was a fantastic celebration with a range of activities happening throughout the day.
Heron Hall staff embraced the spirit of World Book Day by coming into school dressed as magnificent book characters.
On World Book Day children read their most loved book extracts, participated in fun book related activities in the library and also watched a play on the importance of written work.
Reading is a vital part of academic learning therefore World Book Day is important to celebrate in order to get students to read more at home!
Congratulations to our brilliant staff at Heron Hall for organising World Book Day and wearing fantastic costumes and well done to students for taking part!