Brilliant Heron student earns "Jack Petchey" award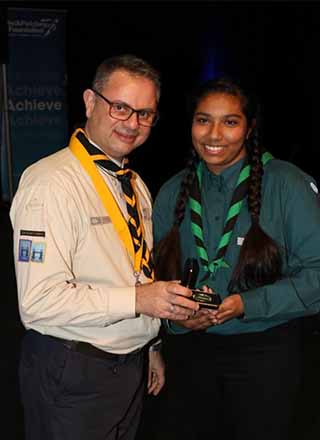 A huge congratulations to Abi of year 7 who was presented with a prestigious "Jack Petchey" award last week!
Abi was given the award for outstanding achievement and contributions to good citizenship as a scout.
The "Jack Petchey" awards programme targets young people aged 11-25 across London and Essex.
The initiative rewards and acknowledges people who go "above and beyond" for themselves and others.
Well done Abi, good job and keep up the good work!