CHAT Academies Science Week!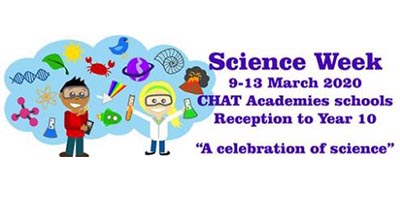 Over 2,000 young people across the 5 schools in our Trust will be taking part in Science Week 9-13 March.
Pupils from Reception all the way up to Year 10 are excited to be taking part!
This is a massive week long celebration of science.
Take a look at our Science Week page here.
Or check out a brief video from the lead of the CHAT science committee here.