Teddy And Nursery Pupils Meet Fire Brigade!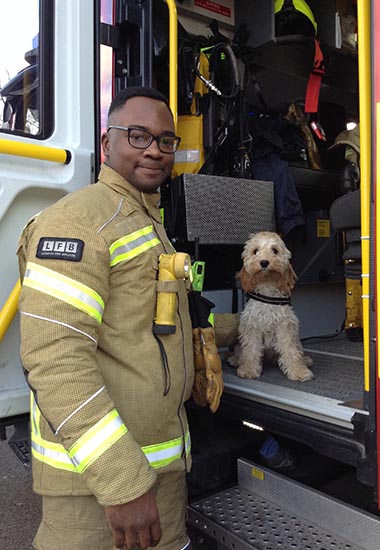 The Fire Brigade came into Cuckoo Hall this week to meet with our nursery children.
The Firefighters explained what their job is to the nursery pupils.
The Firefighters drove their Fire Engine into the playground for all our pupils to see.
Our school dog, Teddy, thyen go to climb aboard and explore!
She is very popular and the firefighters couldn't wait to take selfies with her!