Cuckoo parent hailed as an 'inspiration' by national charity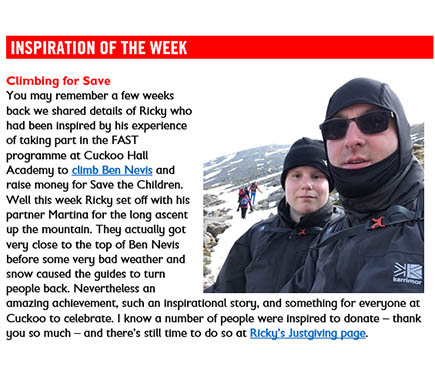 Save the Children UK has named Cuckoo parent Ricky Cooper and his efforts to climb Ben Nevis as their  'Inspiration of the week.' Ricky was featured in a newsletter that goes out to all Save The Children staff.
Each week the charity choses someone they feel has a really inspiring story.
Its fantastic that someone from Cuckoo has made such an impact.
Well done Ricky.