CHAT Social Media Champion!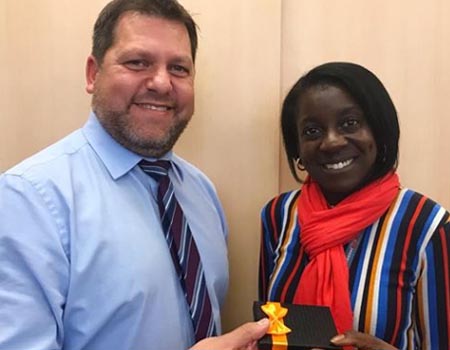 Here is the CHAT social media champion, Natalie Cunningham, receiving her prize for winning with CEO of the trust Marino Charalambous.
Natalie won the £30 pounds Amazon gift voucher for her outstanding work to ensure that we have photo and stories to celebrate the success of the children and the school.