Free IT Training at CHAT!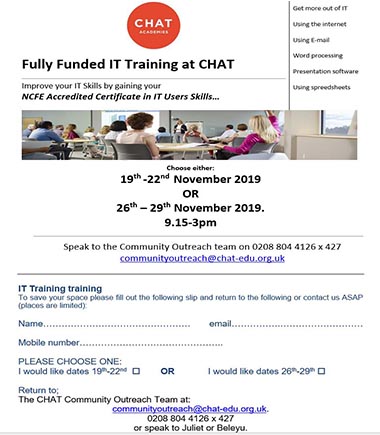 Would you like to improve your IT skills?
We are offering fully funded IT training here at CHAT as part of our community outreach programme.
The course offers you the chance to gain your NCFE Accredited Certificate in IT Users Skills.
The course runs from 19th-22nd November 2019 or 26th-29th November 2019 9.15-3pm

The course teaches you:
How to use the internet
How to use email
Word processing
How to use presentation software
How to use spreadsheets
This are just some of the invaluable skills you can have a chance to learn and develop on the course.
To sign up, contact the community outreach team on 0208 804 4126 x 427 or email [email protected]