New Education Director visits CHAT schools!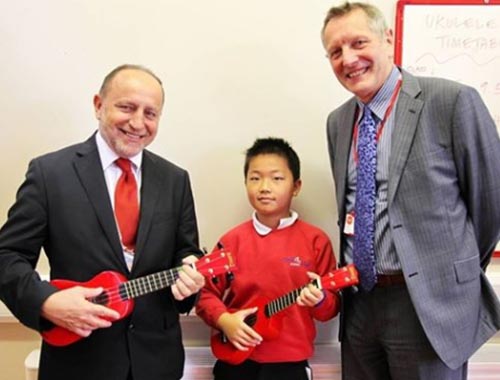 Peter Nathan, who has just taken up his post as Director of Education at Enfield Council, made CHAT one of his first fact finding visits as he gets to the know the schools in the borough.

Peter met Cuckoo Hall parents on one of our community outreach programmes getting help with their English language skills.
Headteacher Nicky Ross also took Peter into a music class where the children were learning to play the ukulele.
At Woodpecker Hall, Peter was asked to formally open the new library, where he also met the school librarians and had a discussion on what was currently popular in the library.