All Parents Welcome to Afternoon Tea Crochet Class!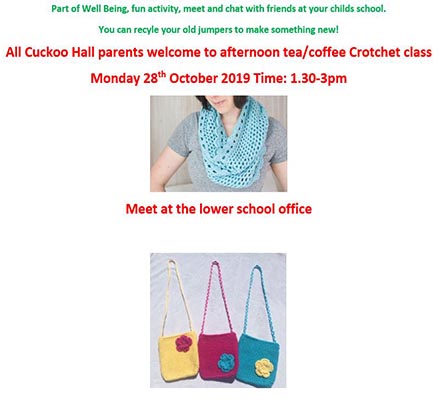 All Cuckoo Hall parents are invited to an Afternoon tea/coffee Crochet class.
The class takes place on Monday 28th October 2019 1.30pm-3pm.
This is a great opportunity to meet and chat with friends at your child's school as well as a chance to take part in a fun activity.
You can recycle your old jumpers to make something new!