Fully Funded IT Training at CHAT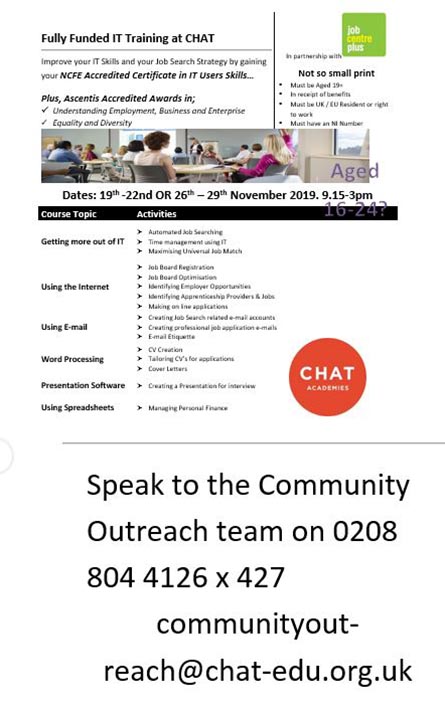 We are offering fully funded IT training at CHAT.
You can improve your ICT Skills and your job search strategy by gaining your NCFE Accredited Certificate in IT users skills.
The course will teach you how to: get more out of IT, use the internet, use email, word process, use presentation software and use spreadsheets.
Dates: 19th-22nd November or 26th-29th November
Times: 9.15am-3pm