Life support courses available!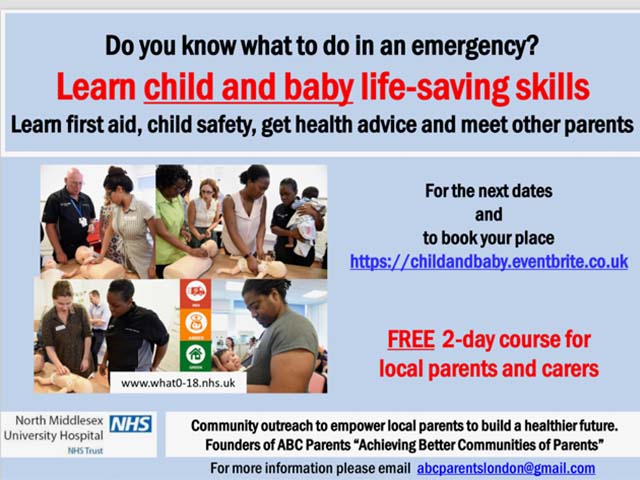 Do you know what to do in an emergency?
Do you want to learn vital child and baby life-saving skills.
There is a free 2-day course for local parents and carers.
It is an opportunity for parents to learn first aid, child safety, get health advice and meet other parents.
For the next dates and to book your place, go to https://www.eventbrite.co.uk/o/abc-parents-20077891261
For more information please email [email protected]