Cuckoo crowned district athletics champions!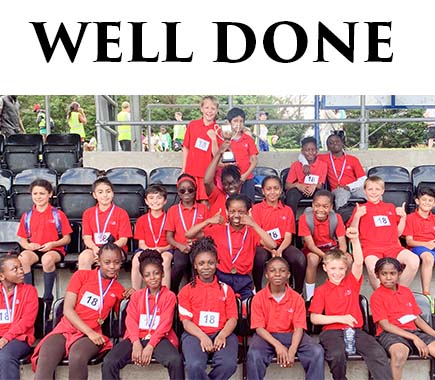 A huge congratulations to the Cuckoo Hall athletics team who came 1st place in the District Athletics competition.
Pupils from KS2 competed against 25 teams in events like 50m, 60m, 80m, 150m, 600m and relay and finished the day in 1st place.

Well done to all pupils and teachers involved in this fantastic achievement.

Could we see a future Olympian from Cuckoo Hall?