Kingfisher and Enfield Heights History Off The Page workshop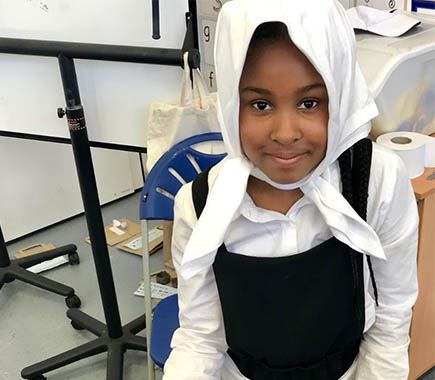 Year 4s at Kingfisher Hall and Enfield Heights were transported back in time to the most famous fire ever.

The children started their morning becoming apprentices on the streets of London.

They learned skills that were common in that era such as barber surgeon, apothecary, leather worker, and chandler.

Other children learned about working in a schoolhouse, or how to be a perfumer, baker, metal worker, seamstress, and weaver.

They dressed up in costumes and found out a huge amount about living in medieval times.

By studying the events of that fatal fire when most of London was burned to the ground, the children brought to life what it might have been like to have lived almost 500 years ago.

'History Off The Page', a group of highly skilled, qualified teachers, that bring to life a selective part of history, put on a daylong event of exceptional quality.