Woodpecker year 1 and 2 cook up a storm!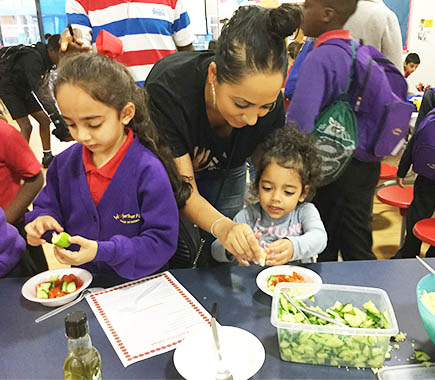 Over 60 year 1 and year 2 parents and children were in attendance at the recent Read Aloud event.
The theme for this fantastic event was cooking so the children had to read the recipe and make a colourful couscous salad.
"This was such a good idea as my child like to read cooking recipes. A brilliant way to encourage children to read." - Comment from parent