Cuckoo Hall raise over £800 for Year 6 trips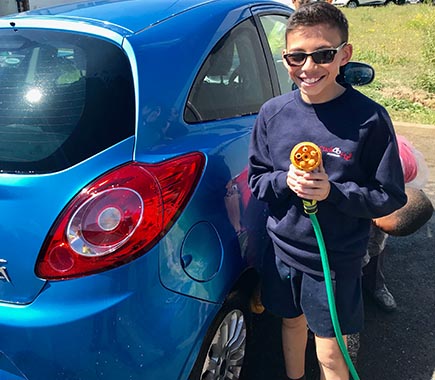 Car wash
The Year 6 children at Cuckoo Hall have been raising money for amazing trips like watching The Lion King in the west end, a drama workshop with professional dancer/actor, trip to Southend's Adventure Island and a trip to the cinema.

Two of the Year 6 classes ran a successful car wash fundraiser in which they charged staff £5 to wash their car.

The fund raising initiative saw them reach a grand total of £800 for their school trips which included money from the car wash and bake sales.
Not only did the pupils raise money for their trips but they got to learn first hand an array of entrepreneurial skills such as communication, marketing and up-selling.
"The children loved opening their very own car wash. Not only did it raise money for them to go onto some amazing trips but it taught them some crucial entrepreneurial transferable skills." - Year 6 teachers