Book review of the month - June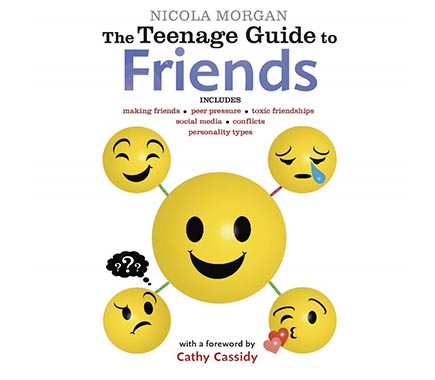 The Teenage Guide to Friends By Nicola Morgan
'If you don't have a reliable and trusted adult to give you advice, this book certainly will!'
This book is a guide to friendships and it includes methods to sort out difficult scenarios. It will help teenagers who are struggling to manage and create healthy friendships and to understand what toxic friendships are.
This book is well written and structured in a way that is easy for you to understand. This book provides clear sections so you can see what topics are relevant to read.
However, I would have preferred it if there was a personal chapter of a story or anecdote about a teenager going through difficult friendships.
Just for a heads up, this book might make you feel guilty about your own behaviour! If you feel uncomfortable, go onto the next section or chapter and hopefully that will comfort and support you.

Although this title is targeted at teenagers, this book will be welcomed by any reader of any age that needs help with friendships. It would also be useful for teenagers who would like to make a good first impression in a new situation, such as starting a new school.
Overall, this book will help you to understand different types of friendships, personalities and fix scenarios that are too difficult to fix yourself. I would rate it 9/10.
Year 7 Student
A copy of this book can be found in our school library and is part of our new 'wellbeing' range for students.