New assistant headteachers at Heights and Kingfisher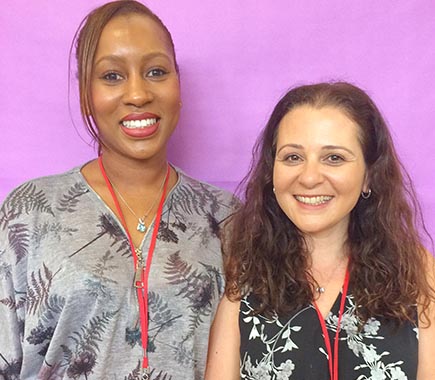 "I want to formally welcome Miss Orgill and Mrs Halil, two very experienced members of staff who have joined us at Cuckoo Hall Academy Trust as Assistant Headteachers.

Mrs Halil (pictured right) is based at Enfield Heights and Miss Orgill (left) is based at Kingfisher Hall but both will be flexible, working across the schools at times.

I am sure you will welcome them both when you see them in the playground!"

Matt Clifford, Headteacher

CHAT Chief Executive Officer, Marino Charalambous, said:

" I am delighted we are able to attract such high calibre teachers to senior roles in our schools. Mrs Halil and Miss Orgill have both told me they are excited to be joining us and also how much they have enjoyed settling into their new positions."