Confidence for work course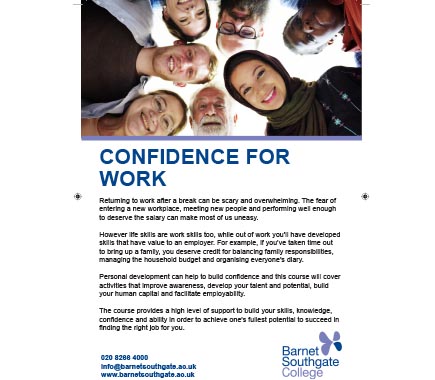 Confidence for work

The Community Outreach team partnered with Barnet Southgate College are putting on a course to help those looking to return to work after a break.
This event is open to all CHAT parents.

The course starts on Thursday 6th June 2019 from 9am-2:30pm. Please meet at the Cuckoo Hall office.
For more information or to book a place on this course please contact our Community Outreach Team at communityoutreach@chat-edu.org.uk
Or call 020 8804 4126 ext 427