Cuckoo girls football team crowned champions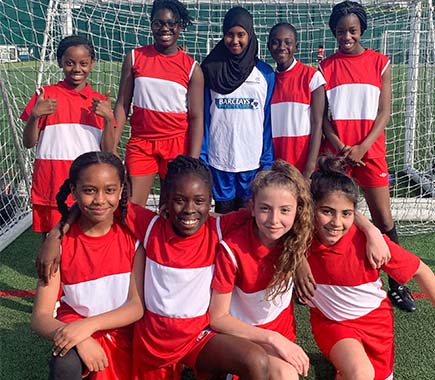 We are champions!
Cuckoo Year 5/6 girls football team were crowned league champions this week,
The girls won every single game this season and ended it with a 3-1 victory against Raglan.
"I'm so proud of the girls for winning the league. They showed great desire, talent and that Cuckoo Hall spirit to go all the way and win the League. It's been an honor coaching them this year. The team was put together 8 month ago and this is the first time we have entered a girls team." - Natalie Cunningham, Coach.
Season results
Woodpecker 0 v 2 Cuckoo
Edmonton county 0 v 5 Cuckoo
Hazelwood 1 v 12 Cuckoo
Galliard 0 v 1 Cuckoo
Raglan 1 v 3 Cuckoo