Trust chair praises progress at Cuckoo Hall Academy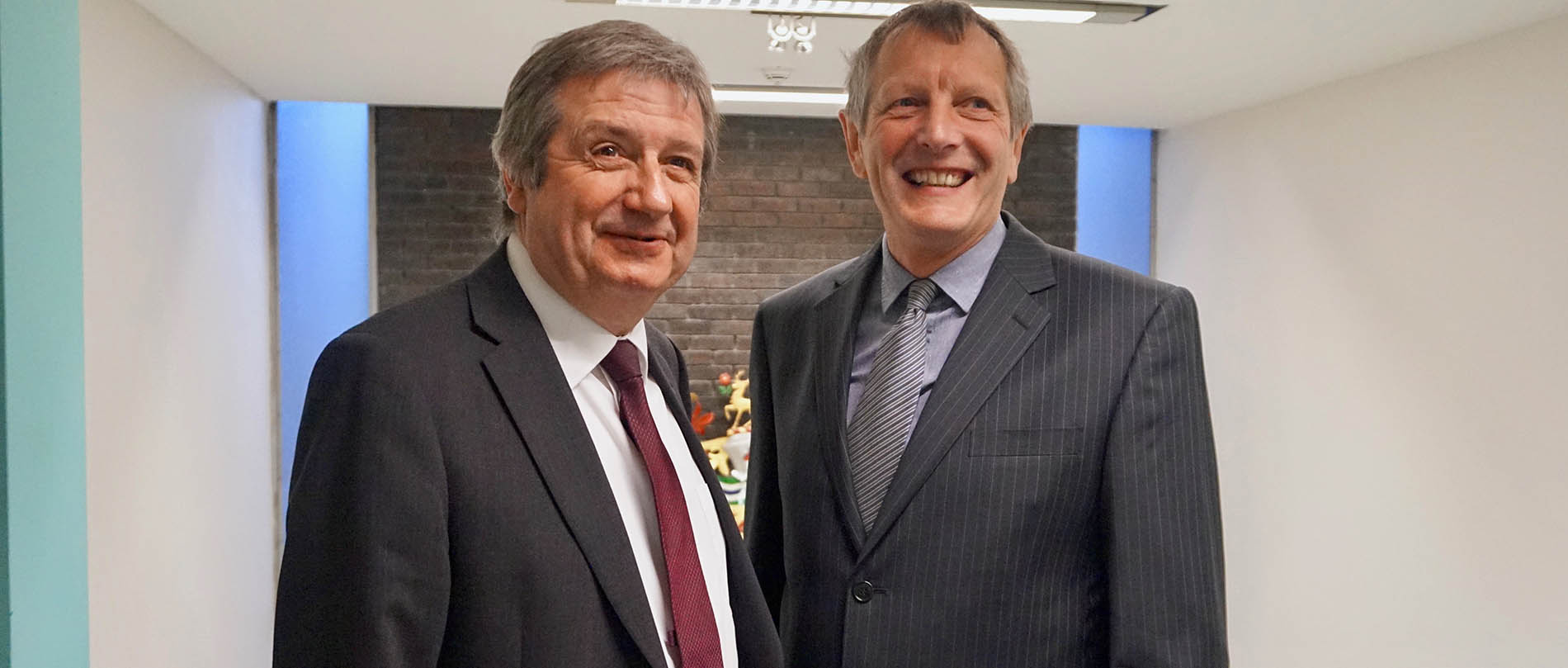 Dr Donald Graham, Chair of the Board of Trustees said:
"We are delighted for our parents, pupils and staff that Ofsted has formally recognised the huge progress being made to improve the school under new headteacher Nicky Ross and her team. This is a very positive report, demonstrating that everyone is working tirelessly to make Cuckoo Hall a great school again and that the changes being made are having a real impact on teaching and learning.
"We will continue to work constructively with Ofsted and Enfield Council to make further improvements where they are needed in order to provide the very best possible education for our pupils. A big thank you also to our brilliant children for demonstrating that education is of such importance to them through their daily enthusiasm in the classroom for learning and their great behaviour in the school."
Dr Graham, is pictured (right) briefing Cllr Doug Taylor on school performance across CHAT Academies.

Ofste: more information
You can rewad the Ofsted report here