Enfield Heights solving puzzles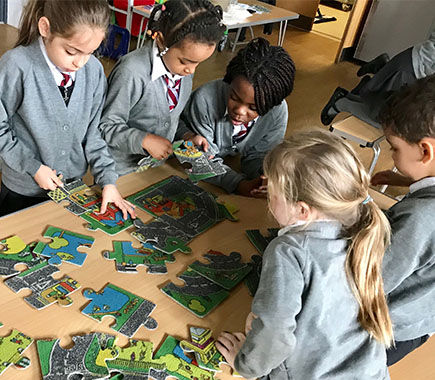 The Happy Puzzle Company

The Happy Puzzle Company ran an amazing problem solving and team building skills workshop with all pupils from year 1 right up to year 6.
The pupils used lots of hands on interactive 2D and 3D puzzles and took part in challenges to develop a whole range of skills, like visual perception, strategic planning and problem thinking.

Read More
The Happy Puzzle Company offers a fantastic range of over 300 award-winning puzzles, games, challenges and puzzle books to both families and schools.
Started about 25 years ago, owner Gavin Ucko has produced many puzzles and games unique to The Happy Puzzle Company.