internet awareness session for Heron Hall parents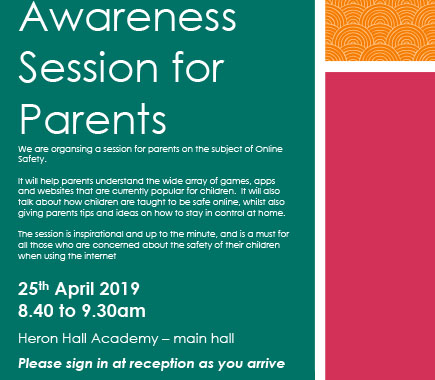 Internet Awareness Session for Parents
The school are organsing a session for parents on the subject of online safety.
The session will help parents understand the wide array of games, apps and websites.
The session will also talk about how children are taught to be safe online, whilst also giving parents tips and ideas on how to stay in control at home.
The session is inspirational and up to the minute, and is a must for all those who are concerned about the safety of their children when using the internet.

25th April 2019
8.40 to 9.30am
Heron Hall Academy – main hall
Please sign in at reception as you arrive