Nursery places available apply NOW!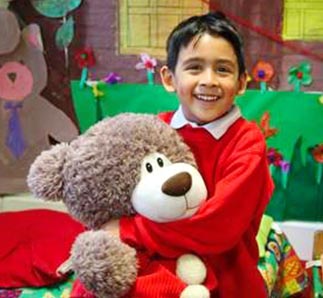 Robin Hall
Our wonderful nursery provides 120 fully funded pre-school places for 3 year olds.
We offer flexible days and also additional hours at a highly competitive rate.
Our nursery children are happy, love coming to our provision and have an excellent relationship with our amazing team. Children leave our nursery well prepared for their first year at school.
At Robin Hall Nursery we have:
- 15 hours and 30 hours funded childcare places available
- Flexible and affordable childcare 8-6 pm, Monday-Friday
- Qualified teachers and highly skilled nursery staff
- A focus on a stimulating and child centred- curriculum, giving children the best start for school
- Large, modern indoor and fantastic outdoor leaning environments
Visit us
We warmly encourage visits to our nursery. We would love to show you and your child around. Please contact us on to arrange a visit at your convenience 0208 804 4126.
Robin Hall Nursery is part of Cuckoo Hall Academies Trust.
How to apply?
For all the information you need to apply for a place in the nursery, please go to this link.