Local councillor backs parents zebra crossing petition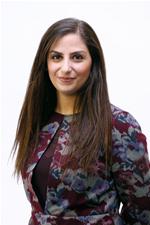 Cllr Nesil Caliskan, who is one of the elected representatives for the area our school is in, has raised parents concerns with top officials at Enfield Council about the need to install a safe crossing on Nightingale Road. Parents started the campaign last year and have been calling on the local authority to provide the crossing for our Woodpecker families given how busy the road is, especially in the mornings.
Cllr Caliskan said:

"I understand that there is a strong feeling from parents and the headteacher that there should be a zebra crossing."

"
I have raised the issue with Enfield council officers and I am currently waiting for a response on the matter."
CHAT Acdemies Chief Executive Officer, Marino Charalambous, said:
"We would like to thank Cllr Caliskan for listening to our parents and taking this very important issue directly to the civic centre. We will continue to press for the crossing beacsue it is needed on Nightingale Road."

Petition

 Sign the petition now.