Parent consultations Thursday 28th March 2019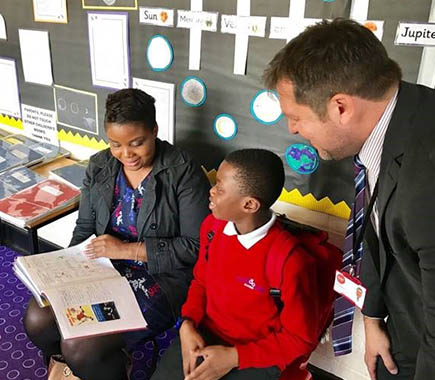 Parent Consultations

Parents consultations will be on Thursday 28th March 2019 between 1:30pm and 6:30pm

Entry will be via Dartford Avenue entrance for Reception-Year 2, and through the main hall for Years 3-6.
In order to ensure the best experience for staff and parents, children must be collected that day
at 1.20pm.
There will be no school for children that afternoon. However, you are encouraged to bring your child to the consultation appointment later that day.
Lunchtime will take place as usual.
To book please use the online appointment booking . This system allows you to choose your own appointment times and receive confirmation emails.
Appointments can be made online up until Monday 25th March at 5pm.
There will be one appointment slot given per child which will last no longer than 10 minutes.
Please visit https://parents-booking.co.uk/cuckoohall to book.
If logging in doesn't work please let the office know.
To find out more click here.