World Book Day at Cuckoo Hall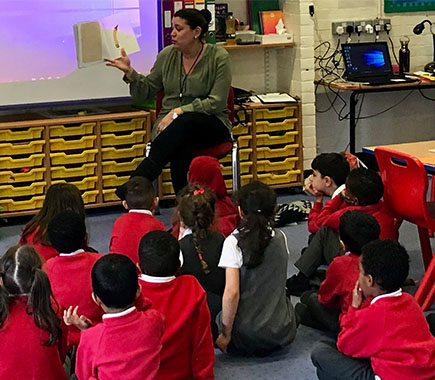 World Book Day
For World Book Day 2019 there was a range of fun activities happening throughout the day in order to raise the importance of reading for fun.
This World Book Day pupils brought in their favourite book, poem, comic to share with the class.
This morning the pupils had to listen out for a bell. If the bell rang they would have to 'drop everything and read' which the pupils loved.
In the afternoon a group of teacher went round classrooms reading a section of their favourite book.
Parent meetings on reading
For World Book Day we also held two meetings for parents to launch our new reading approaches and resources. The first meeting was a huge success with over 40 parents/carers attending.

Read more

World Book Day is a celebration of authors, illustrators, books and (most importantly) it's a celebration of reading. In fact, it's the biggest celebration of its kind, designated by UNESCO as a worldwide celebration of books and reading, and marked in over 100 countries all over the world.