Wonderful World Book Day at Enfield Heights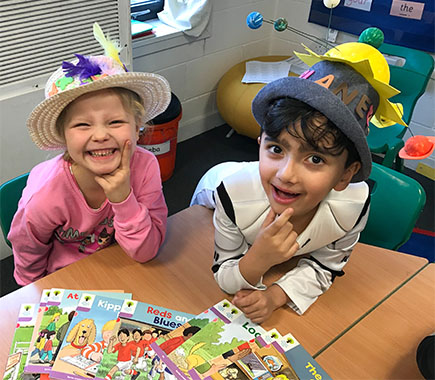 World Book Day
This year for World Book Day the pupils spent the day participating in fun and creative activities based around a book.

The pupils were also set the task to design a hat which represented a book character, or setting which they then wore to school.

There were some fantastic costumes and hats on show from books such as, Matilda, Charlie and the Chocolate Factory and Harry Potter.

On this occasion the school were not raising money but instead books! Pupils had to bring in a book they have read and want to share with their peers. These books have now become part of our library.

Read more
World Book Day is a celebration of authors, illustrators, books and (most importantly) it's a celebration of reading. In fact, it's the biggest celebration of its kind, designated by UNESCO as a worldwide celebration of books and reading, and marked in over 100 countries all over the world.