Cuckoo's brilliant book fair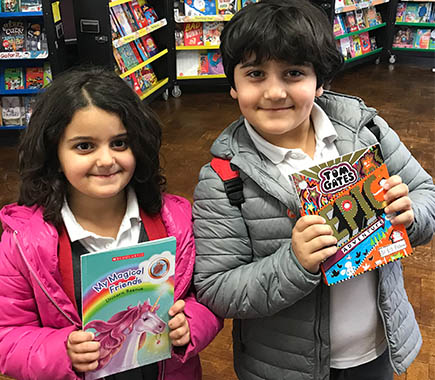 Cuckoo Book Fair

After school over the past 2 days (27th February and 28tth February) we have held a marvellous book fair in the lower hall.
Over £300 worth of books have been sold within the first 2 days and with 1 day still to go we hope to add to that total.
Each book sold can help earn the school free books and teaching resources.

Don't miss out! The last chance to buy a book will be tomorrow (Friday 1st March).

Read more
Traveling Books help to bring children and books together, delivering Book Fairs – pop-up bookshops – to more than 8000 schools in the UK every year. Every Book Fair is carefully curated, showcasing the very best books to engage every type of reader, and every book sold can help to earn free books and teaching resources for our school.