Kingfisher Hall Y5 act out the story of Exodus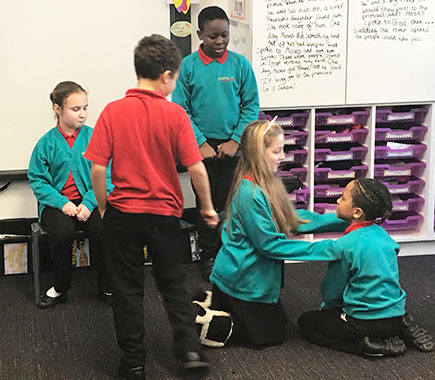 Year 5 Rose Class Act Out Exodus

The children were acting out the story of Exodus which is the second book of the Torah and the Hebrew Bible (the Old Testament) immediately following Genesis.
The book tells how the Israelites left slavery in Egypt through the strength of Yahweh, the God who had chosen Israel as his people.

This is a part of their continued topic of Judaism. The was a one-off lesson where they read the story as a class and then were split into groups to practice, then perform their snippets to the rest of the class.
"The children thoroughly enjoyed acting their mini plays of Exodus to their peers. They displayed great teamwork, confidence and passion throughout." - Class teacher