Heron's year 8 multi-millionaire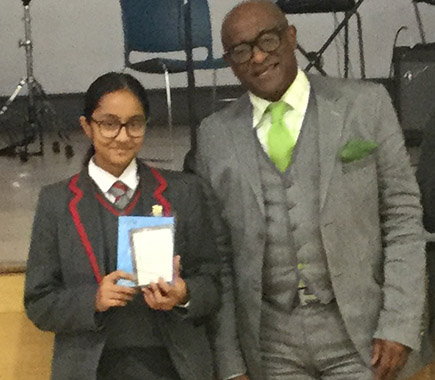 Year 8 students were recognised for their reading achievements using Accelerated Reader during the end of term celebration assembly.

There was even more excitement with a live prize draw for this large group of achievers to win a Kindle e-reader! The lucky winners were drawn at random by Mr Barzey.

Pictured is Alisha (our multi-word millionaire) in year 8 who won the live prize draw for the Kindle out of the ten top readers in the year group.