Deadline consultation - Sixth Form expansion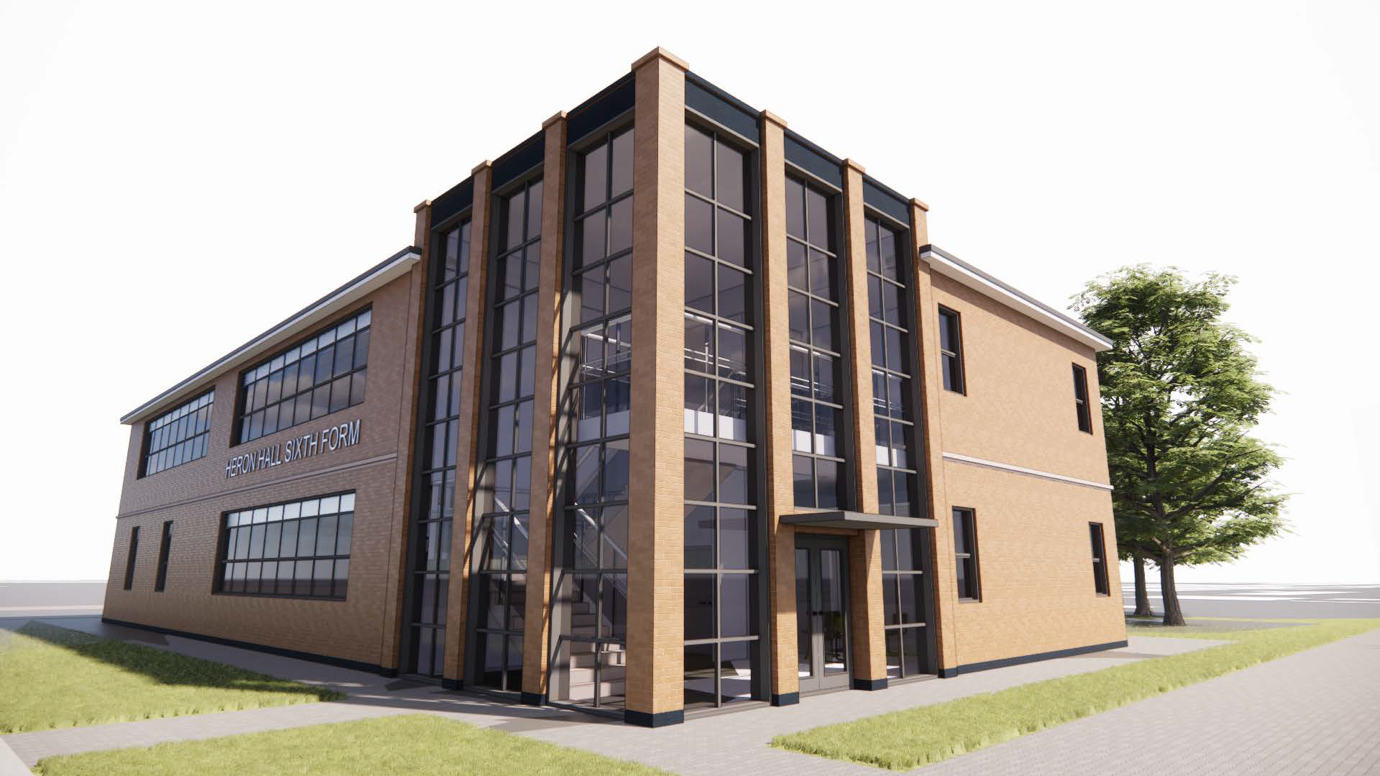 The consultation closes on Friday, 20 January.
Overview
The purpose of this consultation is to share our exciting new proposals for Heron Hall Academy (HHA), and to enable local stakeholders the opportunity to review and comment on this project.
Heron Hall Academy wishes to undertake a new building expansion on the site to provide additional capacity for the Sixth Form to support the community by meeting the demand for more local places.

The Sixth Form will only be able to have a capacity of 90 students in the current setting and with more demand at Key Stage 3 and Key Stage 4 and additional SEND students, an additional building will allow the Sixth Form to grow and provide the facilities necessary for excellent Post 16 learning. This expansion will allow a further 30 students to be placed in the Sixth Form for each year group, including Year 12 and Year 13.

You can fond out how to submit your comments and more about the project here.