125 Woodpecker pupils attend PTA cinema night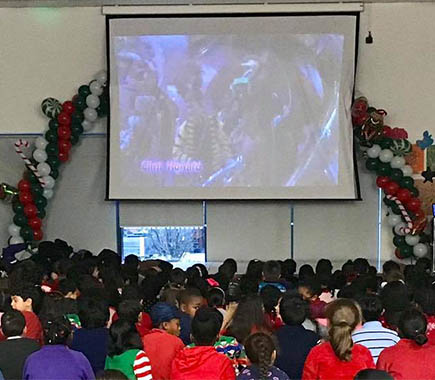 The Grinch at Woodpecker Hall

We had over 125 children attend the PTA KS1 cinema night! They enjoyed pizza, popcorn and a drink while watching The Grinch.

Thank you to the PTA for putting on such a great event.

We've had some great feedback from the event.
"Please do something like that again & thank you PTA"
"Thank you my son enjoyed it"
"It was a great success, it should be done again"


PTA Chair, Tara Gordon said:

"Great to see KS1 have the chance to experience a real movie night with each other at their very own school. There were over 125 kids in the hall watching The Grinch."