Heron's first year 8 multi-millionaire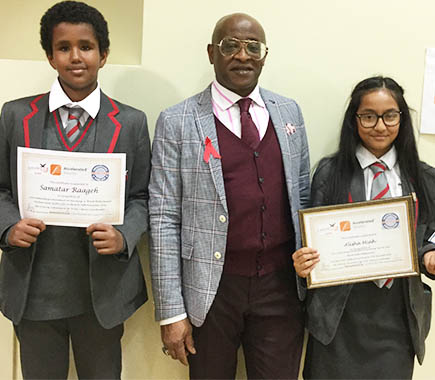 Multi-millionaire reader
We are extremely proud to celebrate our latest reading achievements, this term, using Accelerated Reader with our Year 8 students. Samatar, is our newest word millionaire, having read over one million words. Alisha, is our first word multi-millionaire and is reading the equivalent of 175 minutes a day!

Md. Morris 'Once again, this demonstrates our school community's love of reading. These students' milestones are outstanding and are a great inspiration to us all.

Read more


Accelerated Reader, an online reading assessment and progress tracker, has been launched at Heron Hall Academy.

Accelerated Reader gives teachers the information they need to monitor students' reading practice and make informed decisions to guide their future learning.


A comprehensive set of reports reveals how much a student has been reading, at what level of complexity, and how well they have understood what they have read.


Vocabulary growth and literacy skills are also measured, giving teachers insight into how well students have responded to reading schemes and class instruction.