Children and Hummingbirds volunteers enjoy a Teddy Bear picnic in the glorious sunshine.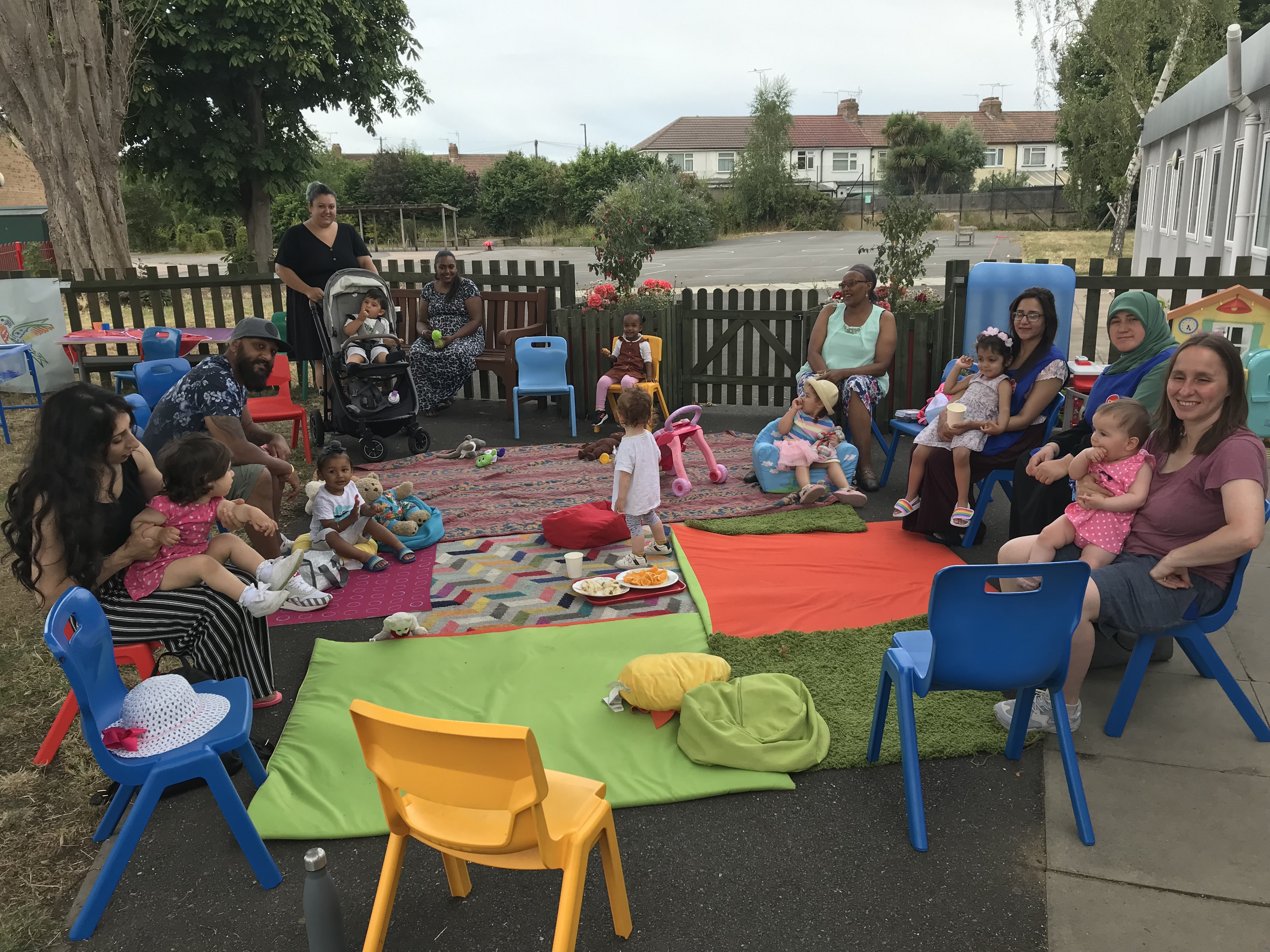 Parents, children and Hummingbirds volunteers gathered to enjoy a Teddy bear picnic.
The kids brought in their favourite cuddly toys and enjoyed healthy treats and sang songs.
The Outreach team thanked the parents for their continued support throughout the school year.
They were given a little gift a starter pack from the Book Trust.