Primary Year 5 families invited to Heron's Cultural evening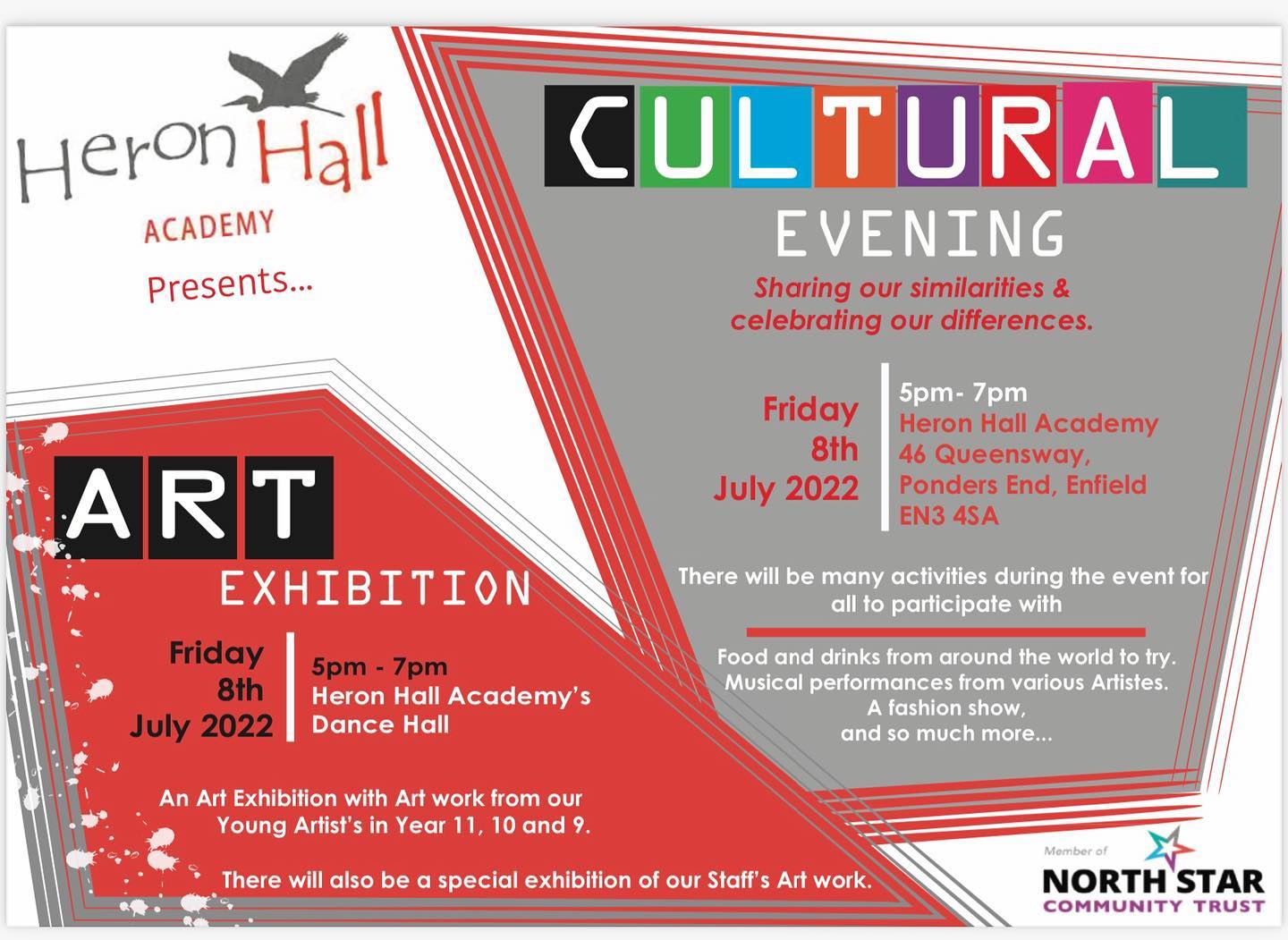 Our Headteacher, Arthur Barzey, would like to invite the Year 5 families of our primary schools - Woodpecker, Kingfisher and Enfield Heights - to the school's special cultural evening on Friday, 8 July (5-7pm).
Mr Barzey: "Dear families. We would love to extend an invitation for you to join us for a wonderful evening of food from around the globe, musical performances from the students and an art show. No tickets are need. Entry is free and you can see our school too."