Free online health and well-being workshops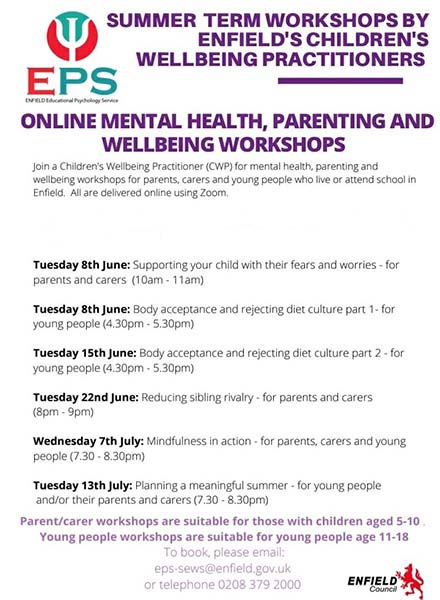 The Educational Psychology Service (EPS) have a range of online workshops for parents this summer term. 

The workshops will focus on parenting, mental health and overall wellbeing. They will be taking place via Zoom. 
If you are interested, please email eps-sews@enfield.gov.uk or call 0208 379 2000 to book.