Free events to enjoy in the Half term break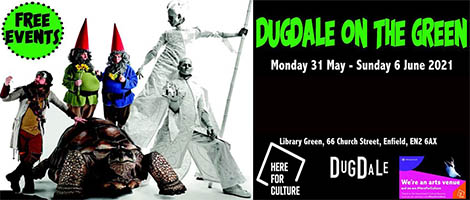 Enfield Council's Dugdale Centre is inviting residents to a week-long culture festival from Monday 31st May to Sunday 6th June.
Throughout the week there will be opportunities to see a variety of entertainment like giant stilt puppets, balloon artists, Sparky the Robot, and some really talented acrobats.
This will be taking place at Library Green, 66 Church Street, Enfield EN2 6AX.
All events are free and no advance booking or ticket is required. 
For more information, click here.