Celebrating Stephen Lawrence Day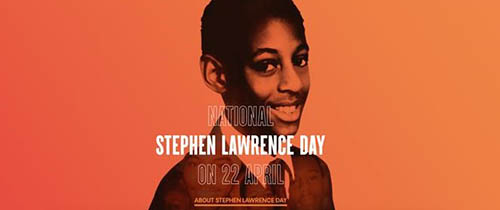 Today we are celebrating Stephen Lawrence Day.

Stephen Lawrence was an inspiring young man from south-east London.
Stephen juggled an active social life, school work, family commitments, and part-time employment. He had ambitions to use his talent for maths, art, and design to become an architect, and wanted to have a positive impact on his community.
Tragically, Stephen was murdered on the 22nd of April 1993, at the age of just 18 in an unprovoked racist attack.
Stephen's murder and the investigation into it by the police showed that there was still a lot of racism in Britain.
On this national day, we celebrate the life of Stephen Lawrence and the positive impact he has had on society.
To find out more about the Stephen Lawrence Foundation, click here.