Apprenticeship to become a Police Constable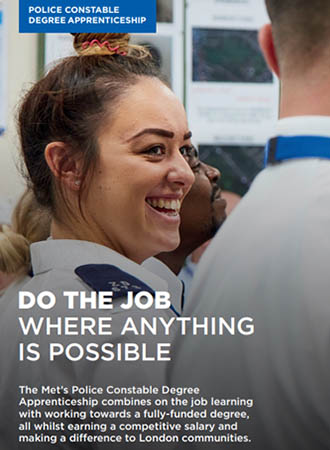 Are you interested in a career in policing?

The Metropolitan police have an exciting opportunity to become a police constable.
The police constable apprenticeship degree combines on-the-job learning and working towards a fully funded degree whilst earning a competitive salary.
You must be 17, or over when applying to be a Police Constable. Applicants who are 17 will progress through the recruitment process but will not be able to take up appointment until reaching the age of 18.
If you are interested you can find out more here.