Food for families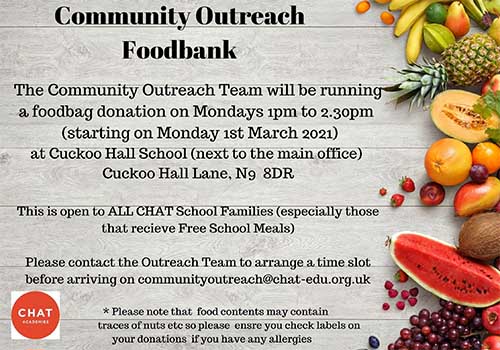 The Community Outreach team will be distributing food bag donations for all CHAT families every Monday from 1pm-2.30pm. 

If you would like a food bag, please contact [email protected] to arrange a time slot. 
Please be aware that food contents may contain traces of nuts so if you have any allergies please check your food bag.