Participate in the latest Read Aloud competition to win a special prize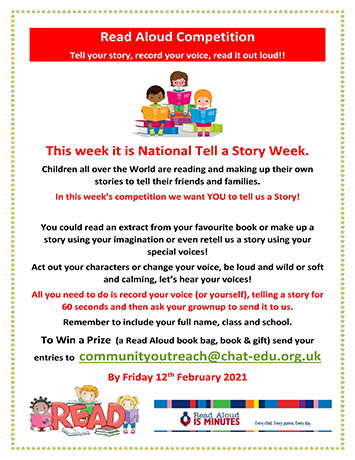 This week is National Storytelling Week and to celebrate it the Community Outreach has organised a brand new competition for the children.
In honour of National Storytelling Week, this competition revolves around your child telling a story.
All your child has to do is read an extract from their favourite book or make up a story using their imagination. You can act out your characters or change your voice, be loud and wild or soft and calming.
Parents will need to record their child's voice or take a video for 60 seconds.
Please send entries to [email protected] by Friday 12th February and include your child's full name, class, and school. 
Good luck everyone!