Holocaust memorial day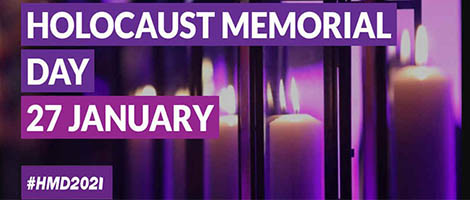 Holocaust Memorial Day is a national commemoration day in the United Kingdom dedicated to the remembrance of the Jews and others who suffered in the Holocaust, under Nazi persecution.

Due to the coronavirus pandemic, Enfield's Holocaust Memorial Day commemoration will be streamed in an online event. 
The event will take place from 7 pm today and will be broadcast on Enfield council's YouTube channel, which can be found here.
This year's event will feature a new documentary commissioned by Enfield Council called 'Be The Light'. The film reflects on the importance of remembering the Holocaust and the other genocides since 1945 and how people can 'be the light in the darkness'.