Great work from the Community Outreach Team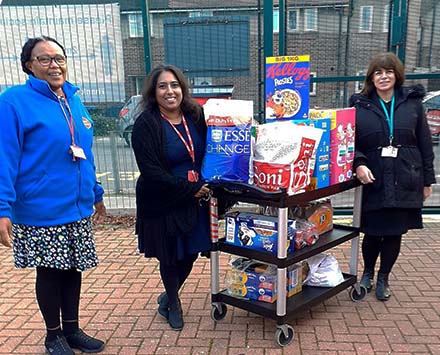 The Community Outreach team has worked hard to help families in these challenging times.

They have liaised with major food companies like Tesco, Farmfoods, Greggs, and Waitrose who kindly provided weekly food donations for families.
The Outreach Team also received donations from Sylvia from the Solid Start initiative, which aims to help and empower parents and their families to ensure they receive a Solid Start in life. Donations included cleaning and household goods.
A generous £250 gift voucher for Smyths Toy store was also donated to the Community Outreach Team and they used the voucher to purchase over 40 gifts for families across the schools in our trust.
Thank you to the Community Outreach Team for all of your amazing work to help support our families.