Wellbeing workshop for young people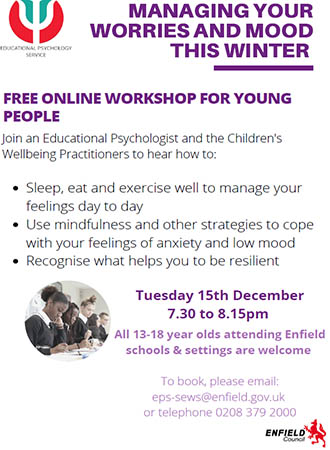 The Educational Psychology Service will be holding a free workshop on Tuesday the 15th of December from 7:30 pm – 8.15 pm.
All 13-18-year-olds attending Enfield schools and settings are welcome to join the online workshop.
The workshop will be led by an educational psychologist and well-being practitioners who will discuss how young people can manage and cope with feelings of anxiety as well as teach them a variety of strategies to help improve their overall mood.
If your child is interested, you can book via email [email protected] or call 0208 379 2000