Cuckoo and Woodpecker Year 5 and 6 maths winners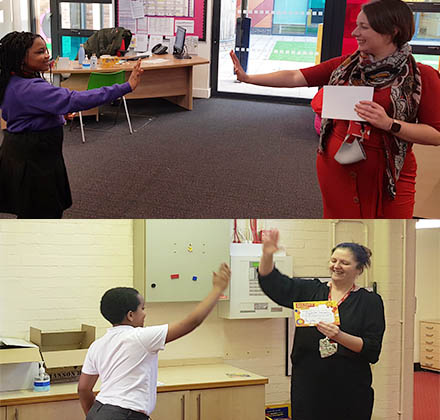 As part of Maths week England, some of our year 5 and 6 children from Cuckoo and Woodpecker Hall took part in the primary maths challenge. 
This is a national challenge for years 5 and 6 with children entering from schools across England. 

The children had to complete a test paper, which involved answering 25 questions in just 45 minutes. The test paper demanded children to think outside the box and apply logic, problem-solving, and reasoning skills. 

For their work, they were awarded gold, silver, and bronze certificates as well as a virtual high five from members of our senior leadership team. 

Maths week England is the nation's biggest maths festival and over 600,000 people across the country took part. 

Well done everyone!